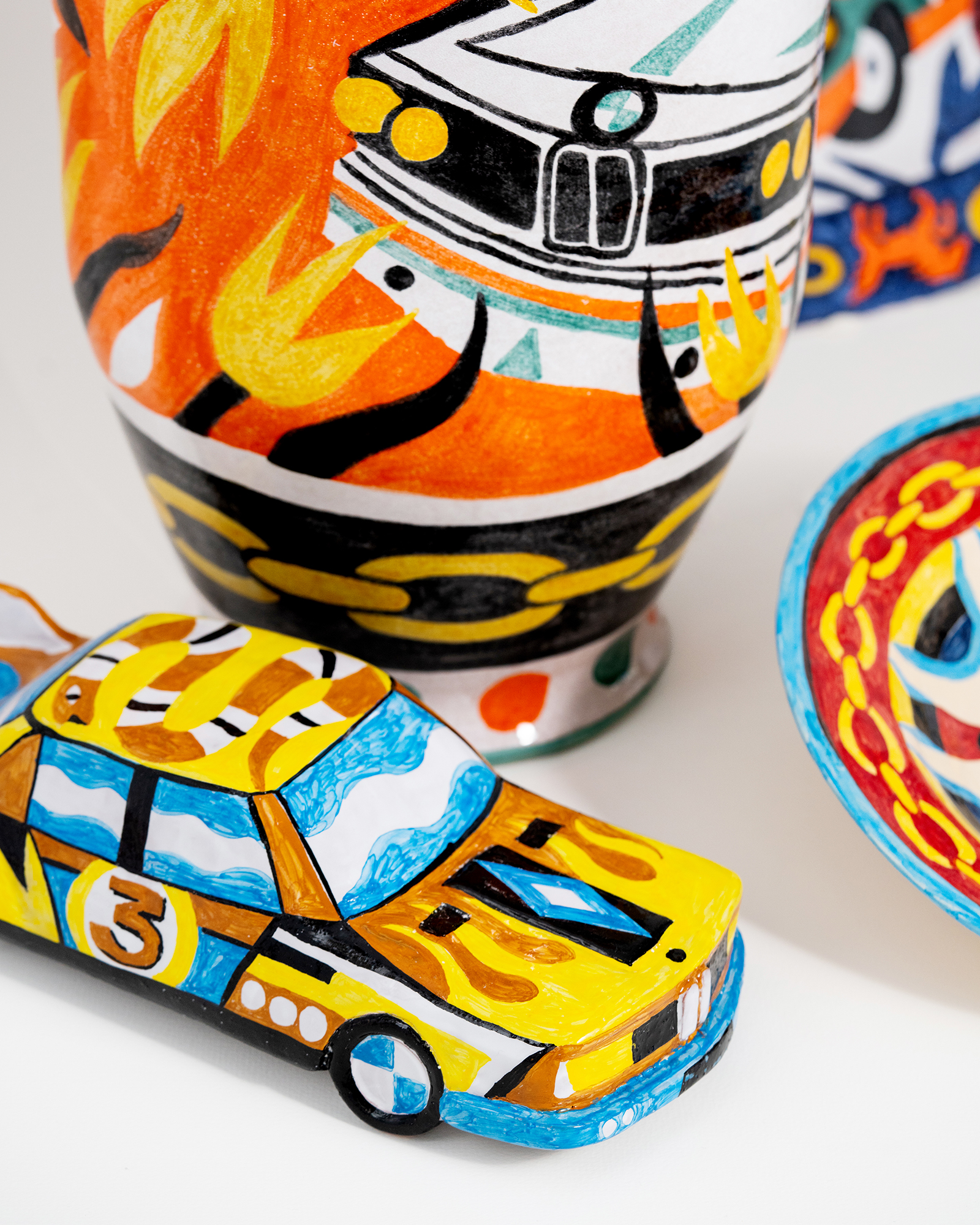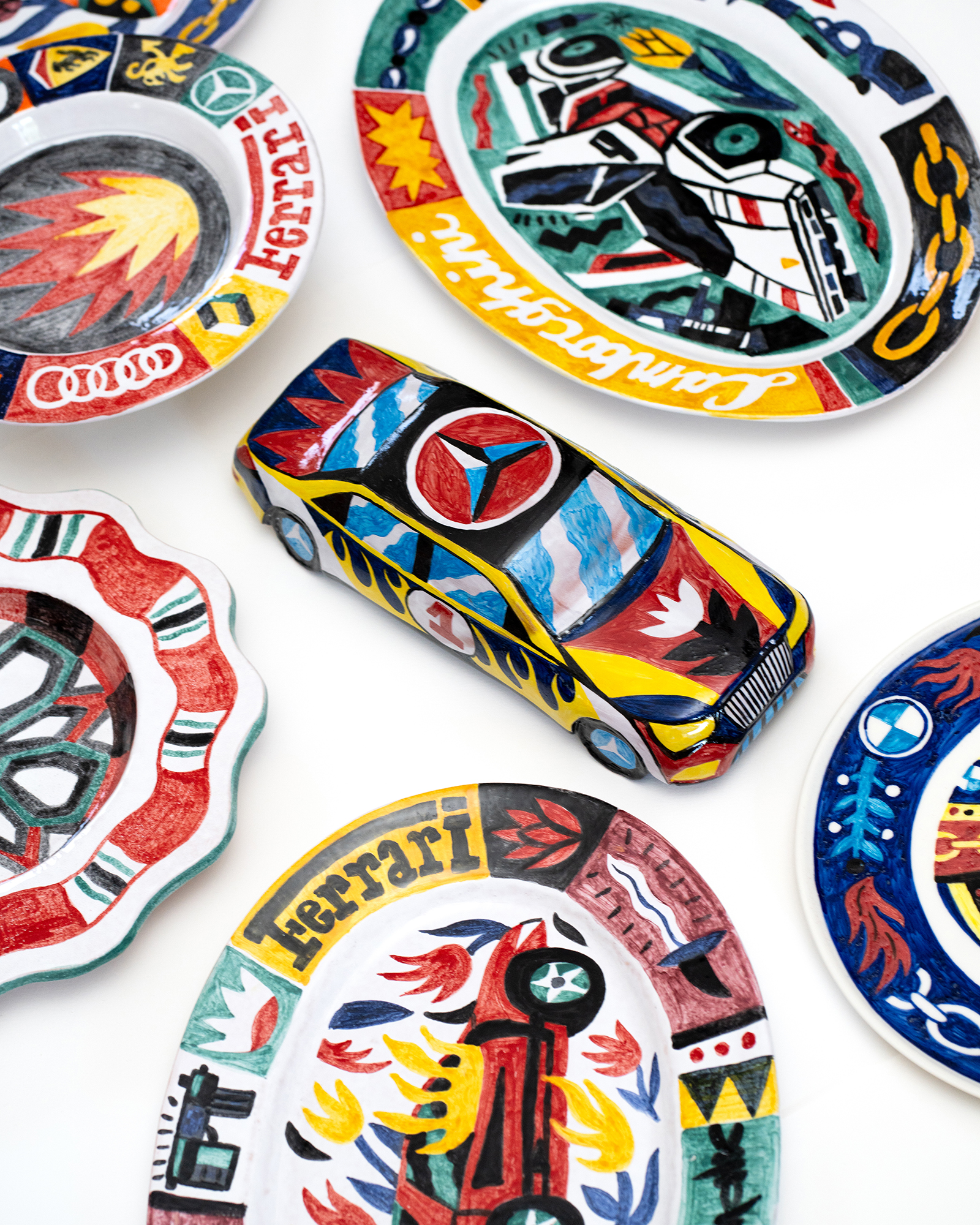 CERAMICS
COLLECTION
2022/2023
I've been intrigued and fascinated by painted ceramics for a while now, during my trips through different museums like the Gulbenkian collection in Lisbon, or a few years ago when I first encountered Grayson Perry's work scattered throughout The National Portrait Gallery in London.

But it was when I moved with Eva in Lisbon last year that I decided to start a small series of painted ceramics for my next solo show. The process has been fun, tedious, infuriating, and oftentimes I felt the frustration of dealing with a new technique, with failures, melted porcelain and broken vases. But overall the results were always unexpected and the series grew into a mini collection to which I hope to add more pieces in the near future.

I wanna thank the ladies at Sedimento in Lisbon for hosting me in their studio and explaining the technique, and my friends from De Ceramica in Bucharest, for helping me continue to experiment with ceramics and porcelain after I returned to Bucharest.

Thank you so much Costina for the patience and awesome pictures, and Adi Piorescu for modelling the ceramic cars.

The pieces will soon be available for viewing and purchasing as part of my next solo show with Mobius Gallery.