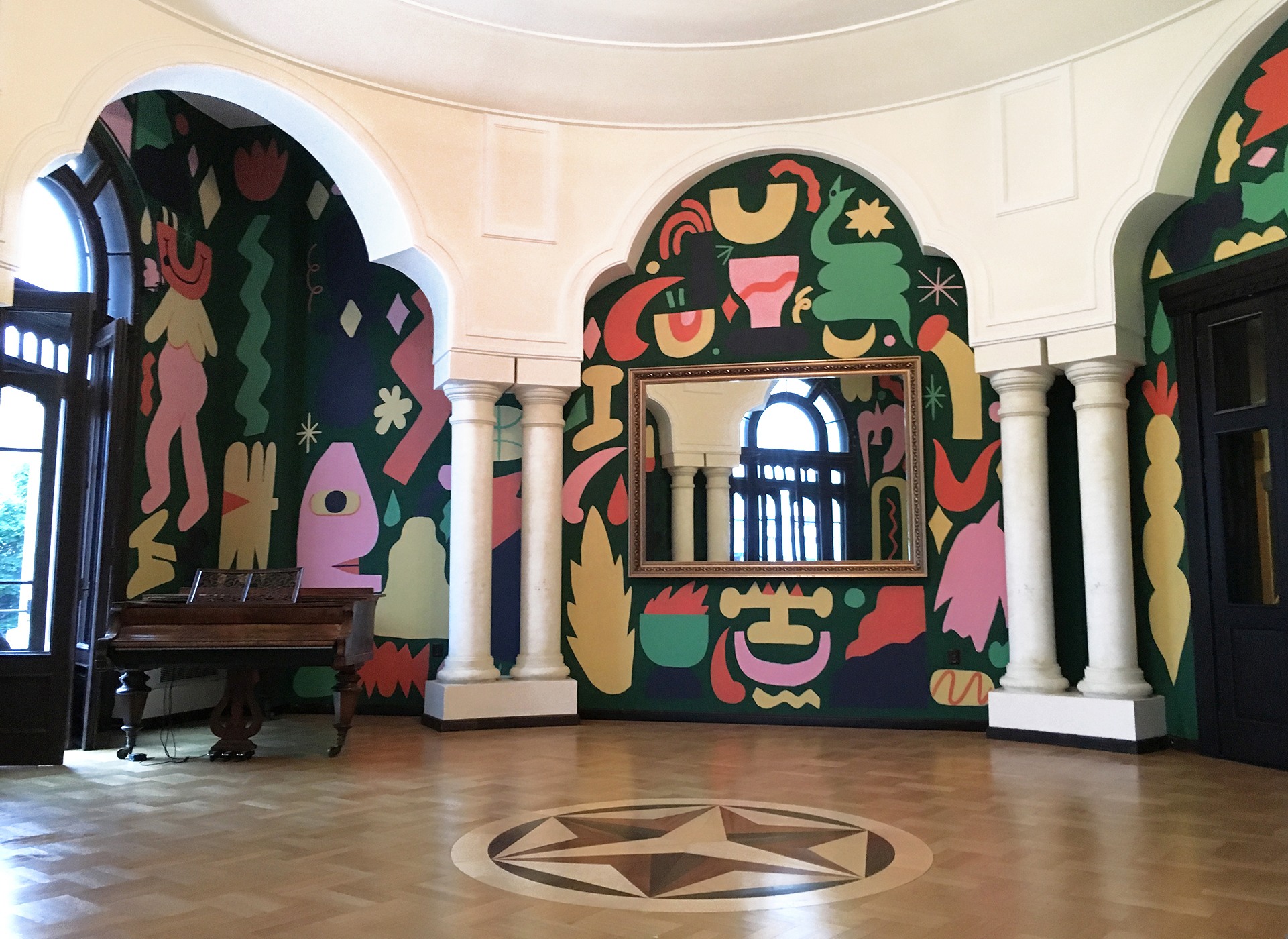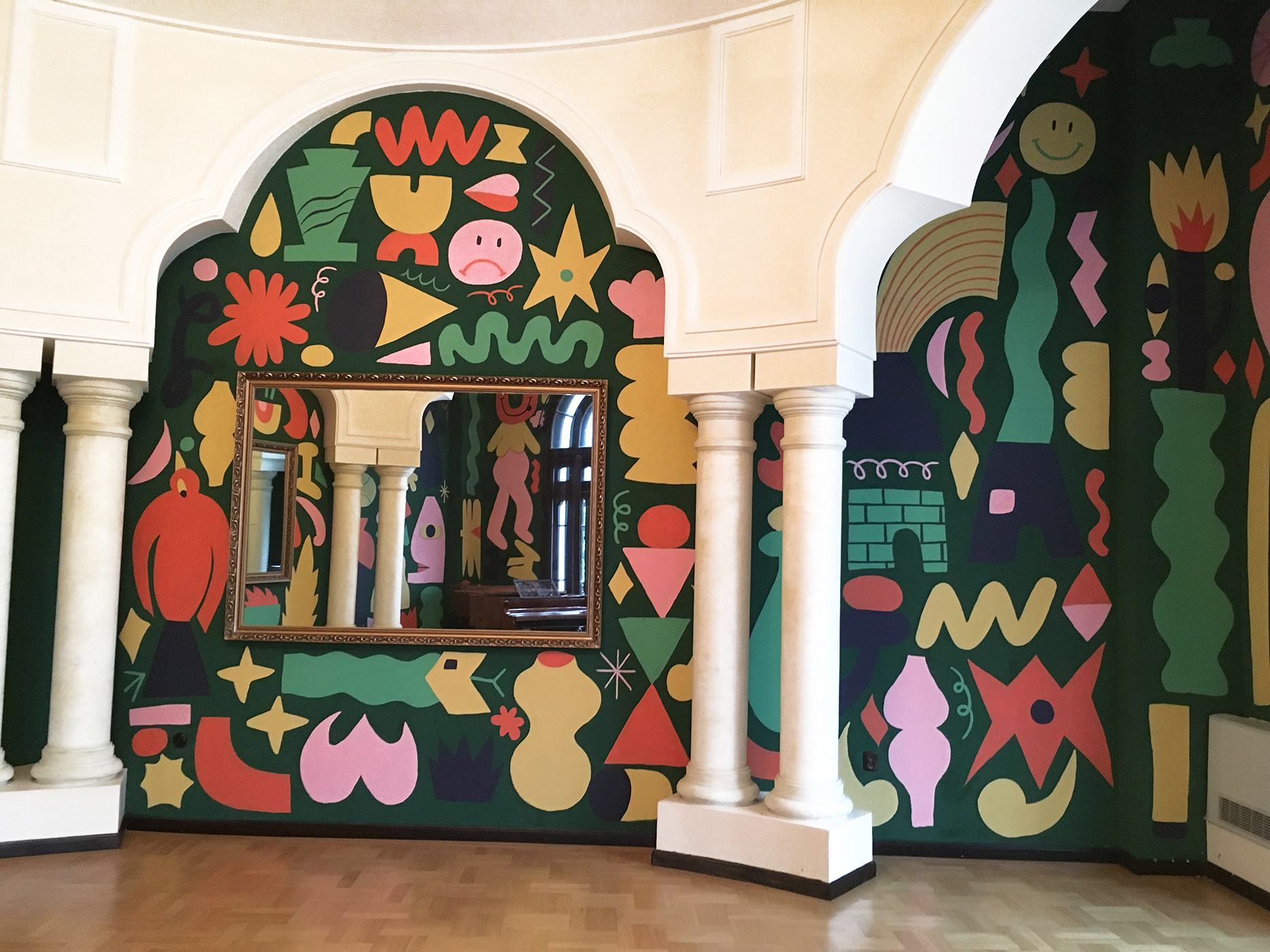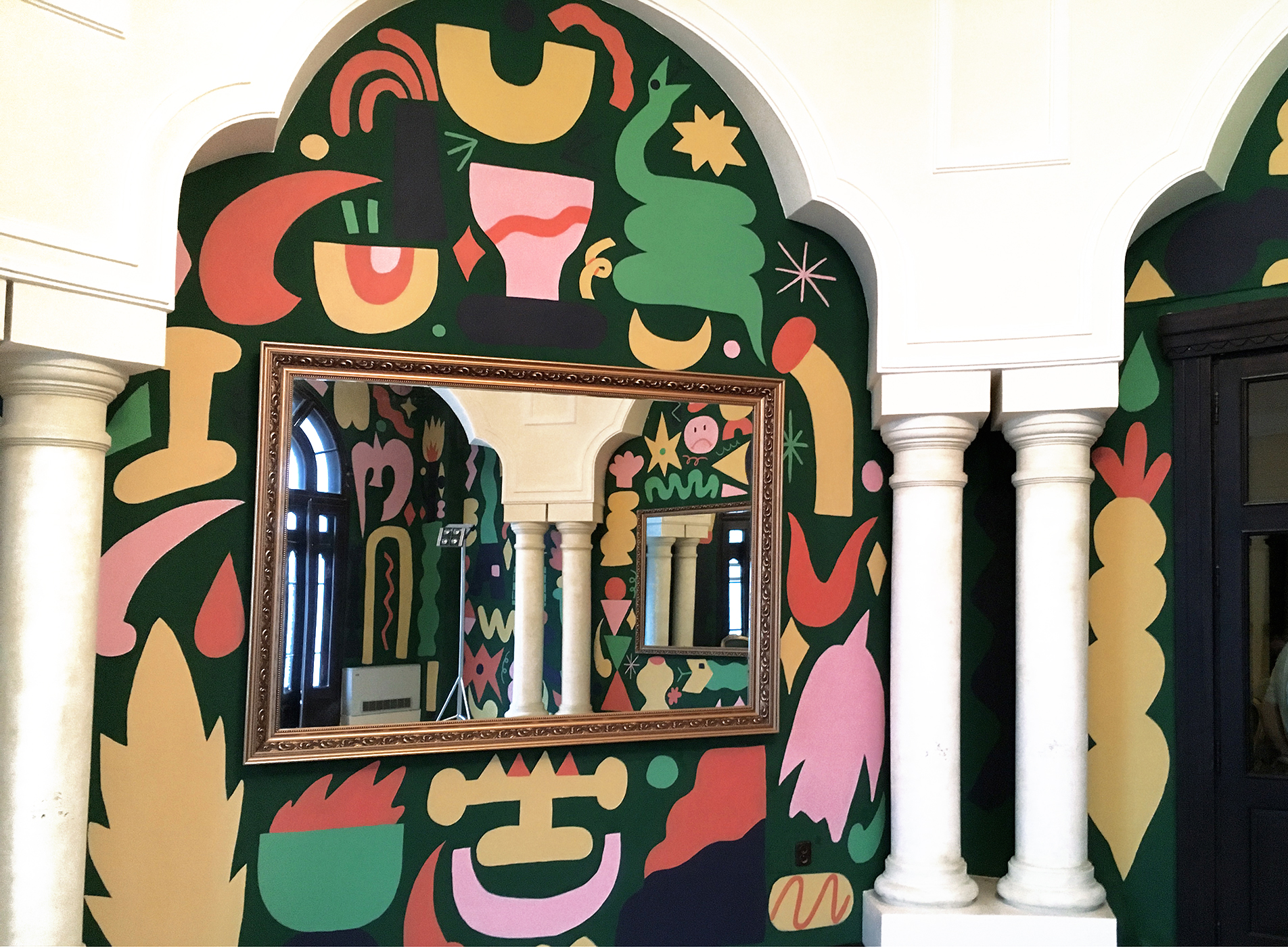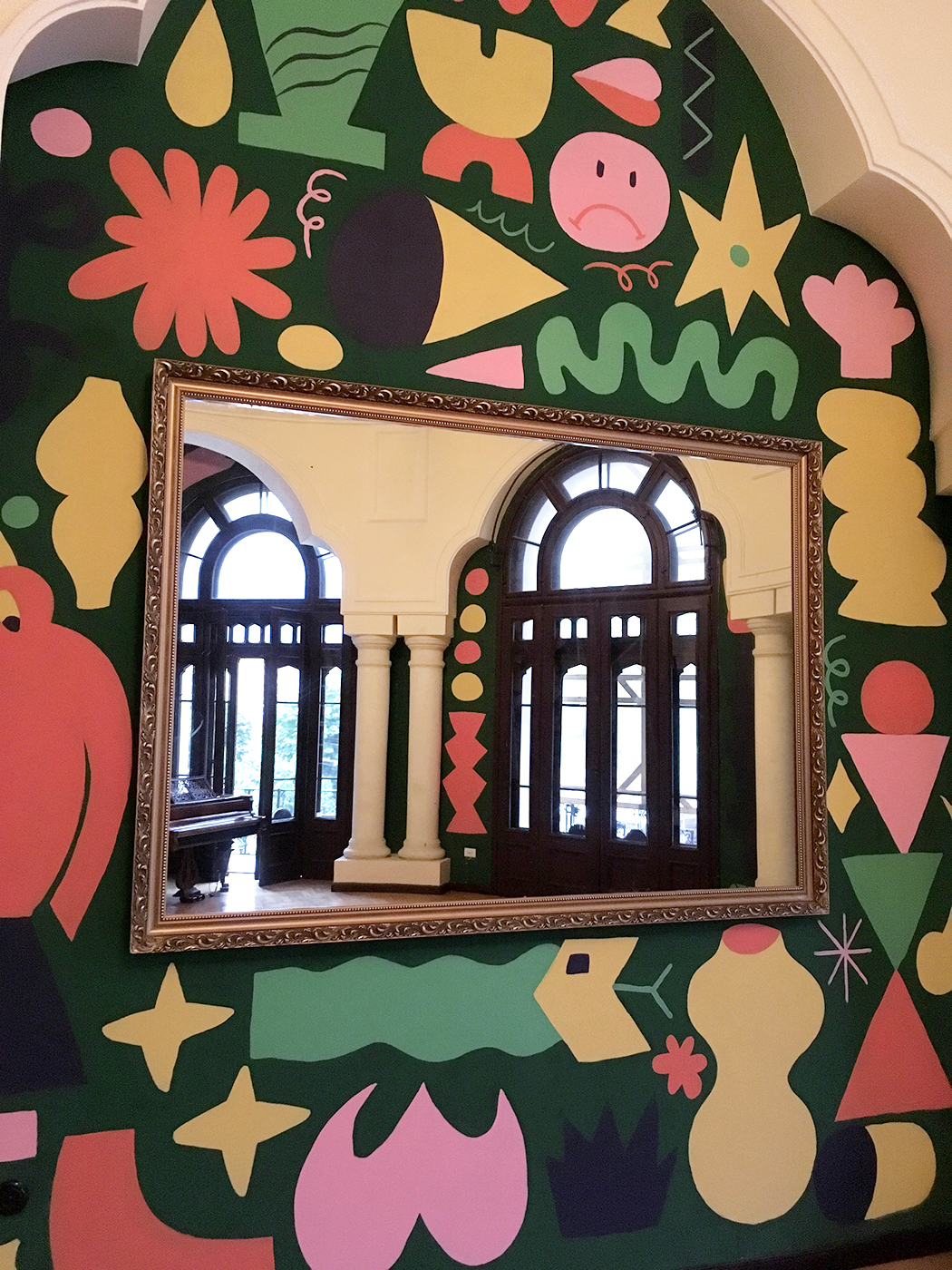 I painted this beautiful room at Teatrul Tineretului Piatra Neamt at the invitation of Gianina Cărbunariu and Mihai Pacurar (thanks guys!), as they wanted it to look more modern and playful, and cosier.

It was really fun working on the project and spending a few days in Piatra Neamț, a really nice town, home of one of my favorite artists, Victor Brauner, whose works were a major source of inspiration for this mural.

Thanks to all the people at the Theater, and to Andrei & Vlăduț for the help!